January News
Good Morning Church,
January is over- wow that was fast. So is our first month as a new church, I thought we should share a few updates with you all.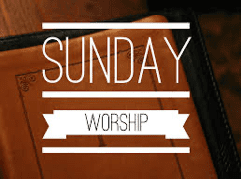 We finished a short look at "What Kind of Church Are We Going to Be" on Sunday mornings. And now we are looking at what it means to be a "Follower" of Jesus Christ for 6 weeks. From there we will take 6 weeks to look at the "Joy of the Gospel" leading up to Easter: Easter is still one of the highest attended church days so it's natural to invite people the weeks leading up to join you on that day do start making that prayer and invite list.  But all of these are sermons are designed help shape your identity as a believer and help us to understand more of what Jesus is calling us to as his people and as his church so please be faithful to attend, learn, grow, pray, and invite.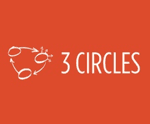 Also we have our first training on the 3 Circle Evangelism if you have not seen that video here is the link on YouTube (https://www.youtube.com/watch?v=olXdsHvqf18&feature=youtu.be) and attached is the PDF for the Trainee Guide you need. We should have the 2nd video out soon and I just picked up several Training Kits to share with you all. Next Meeting is Wednesday February 12th 6:30pm.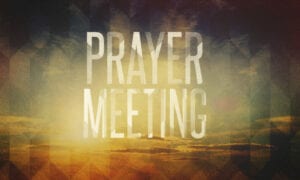 Prayer Meeting we encourage you to be at our prayer meetings, it's one more way we can fellowship as a body, know what's going on in each other's lives, and even keep the Gospel center in our praises and prayers. Please mark your calendar 3rd Thursday for each month. Next one is February 20th at 6:30pm.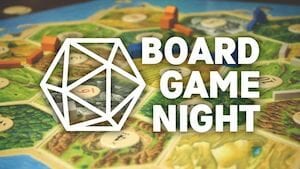 GAME NIGHT: This Friday night January 31st  at 6:30pm we have our first gathering event a game night. So please make sure that everyone is able to make it, bring kids, brings friends. We will need to do a simple meal so (Bring You Favorite Pizza nigh)t- if you don't like  pizza it's OK to bring something to eat for yourself and something to share.
BIG WIN THIS MONTH 
First month  as a new church we had 5 visitors – Stiv McFadden invited Beth and she has been coming back now for 3 weeks. She emailed me yesterday saying " I met Stiv at a gaming event.  Somehow church came up and he asked if I had a church home and I actually had been looking for a new church.  So I'm so glad it came up!   I do believe I have found my new church home"
Good Job brother. Keep it up!
Also we had 4 new visitors this last week two Asbury College students (Matyas and David) they are roommates. They said they had been looking around at churches and think they might come back. Also we had Alin& Leah Carapian. They are new to Lexington and have been church shopping and found us through A29 network and said they possibly will be coming back. I don't know what God is going to do with these relationships but thank you God for the blessing of these visitors. I will be reaching out to them this week. Please invite – use our Facebook page share it follow it, post messages on it.  Also our church website is almost done — http://www.redemptionchurchlex.com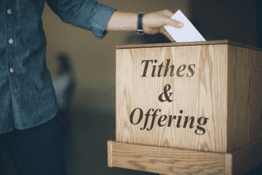 Please Give Regularly: Simply stated thank you for those who give and support the ministry. Honestly your faithfulness to trust God financially is a blessing. The Point Community Church has blessed us this month with a good size gift to cover most of our bills for the month. We also had a few other one time donations from people outside of our body.  Our Monthly Need averages right around $5k  that  is a tight budget with no money for anything but keeping the lights on, and  handling the bills we have. We do have a bank account so if you were wondering, we are a tax deductible with the IRS. And starting soon you can give online with our website once it goes live this week.
Also, Lord willing if I have gotten everything done with the Kentucky Baptist we will be receiving funds some time in February to help cover our bills.  But I can not ask this enough. Giving on a regular basis is a big test of faith for every person. Some of you this will be a new in your walk. I encourage you to seek the Lord and ask for his guidance and provision. I personally take the belief that God can do more with my 90% of my income that I can do with 100% of my income. And he does. Jennifer and I can tell you story after story of how God has provided for us. So if you do give- thank you, if you don't please pray about making this a part of your walk. As of right now 100% of funds go to cover the building and what we do it it. There is no salary or funds for ministers.
Here is a short 7 min lesson on this from Dr John Piper on giving- (https://www.desiringgod.org/interviews/is-tithing-commanded-for-christians)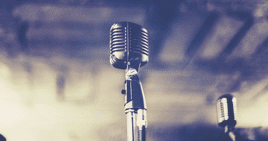 Worship Leader:
Yes we are actively looking for a new worship leader. John Martin helped us this last Sunday and I am hoping to be able to borrow him once in a while. This Sunday we have a guest worship leader a young lady from the Baptist Student Group named Taegen Strain. She had been a worship leader at her home church and lead worship for the College Ministry at UK. Please be praying that Jesus will help us find several worship leaders as he builds this church. But please come and be a part of this weeks gathering.
—
Brian Lord